Meet The Bright Faces of REACH
Greetings world!  This year, we have been working with about 14 students in San Francisco with 5 consistant female mentors. We have turned REACH into a mentoring weekend program and we do activities and programs every other weekend. We hosted a spring fitness 10 week program, and a summer art program successfully so far. All in addition to going to the movies, working on college essays, and more!...
3 tags
Foster Parent's Perspective on Fostering a Life
Foster Parent's Perspective on Fostering a Life by Kim Snodgrass, REACH Founder On October 20th, I flew out from San Francisco, California to speak to the Pennsylvania State Resource Family Association about what it means to break down the word foster and how we as caretakers can bridge the education gap for all children. Below is what our audience collectively shared. Things that worked...
REACH Art Retreat with Lorraine Lawson
This summer REACH gave teen girls in foster care the opportunity to express themselves and explore their creativity at Lorraine Lawson's art studio in Campbell, Ca. We are very thankful that Lorraine Lawson allowed us to use her studio and that she was kind enough to offer us guidance in creating our masterpieces. She went around the studio giving us advice on how to create the things we...
4 tags
Summer Fun with the Girlies
Research shows that girls and young women need supportive relationships in order to thrive. REACH is designed to do just that!  This month, July 2012, has been dedicated to bringing the young women who participated in our REACH Curves Fitness Program together and strengthen the bond we builded during those amazing eight weeks.  One of the most random, but turned out to be really awesome,...
5 tags
Sign Up For The REACH Fine Arts Retreat!
  About the REACH Fine Art Retreat Who is interested in exploring their creative side this summer 2012? You are in luck because REACH is providing that opportunity for you this summer! There will be TWO sessions starting in July each on a Sunday for three hours where you will have a chance to work side by side Lorraine Lawson, a famous fine artist, in her studio. How cool is that? This is a...
6 tags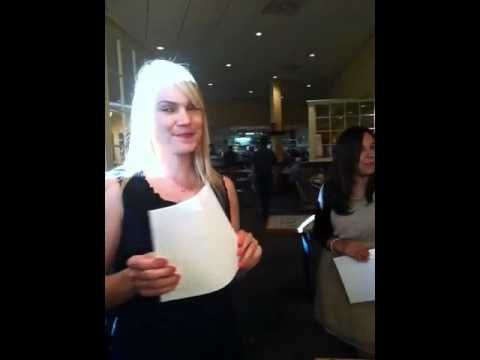 3 tags
Reminders for the Next REACH Session 5/5/12
Hey Ladies! We are so proud of you for making it this far in our program! You guys rock! Here are some things we want to share with you about things to look forward to in the next couple of weeks: 1. REACH Promo Video Shoot Happening this Saturday May 5th! Wear the work out gear REACH gave you. Also think about the following because we are going to ask for your opinion: Why should other...
4 tags
REACH Sweat Band Fundraiser
Interested in making a difference in the lives of teens in foster care? Here is your chance! Buying a REACH sweat band for $7 bucks, not only will make it possible for more teens to participate in our Girls Fitness Program, but you will also turn heads at the gym rocking a REACH sweat band! Click here to buy a sweat band! Find us on Facebook and tell us you want a sweat band: Click here ...
5 tags
REACH Curves Program Survey
Ladies in our Girls Only Fitness Program please print this survey and fill it out. Copying  and pasting this survey onto an email is okay too! Just as long as this survey is completed and turned in by our NEXT Session Sat, April 7, 2012 at 12pm!  For those who want to email us this survey our email is victoria@reachforyou.org or kimberly@reachforyou.org Name: Age: City you live in: 1. How...
First Day of the Girls Fitness Program at Curves!
It was raining cats and dogs on Saturday, but that didn't stop our girls from showing up to work out with us at Curves in San Carlos, Ca. Now thats what I call dedication! We are so excited to have such a committed bunch who are enthusiastic about learning the ropes around physical fitness for eight weeks. Brief Highlights: We started the day with the most important thing: getting the ladies...
4 tags
]]> Getting Started: Making College Happen By: Victoria Jimenez, REACH Marketing Intern Background Image: Steven Harris  How many times have you read or heard someone say the following: Youth in foster care are 44% less likely to graduate from high school and after emancipation, 40 to 50 percent never complete high school. Or only two percent of youth in foster care in the United States...
6 tags
7 Ways to Put You on the Road Towards a More...
By: Victoria Jimenez, REACH Intern In the the spirit of Women's History Month, I got inspired to write about different ways to boost the self esteem of young ladies in foster care. We at REACH, Realizing Every Action Creates Hope, recognize that young women in foster care or in the process of transitioning out of foster care are in a unique position. Apart from the struggles they face...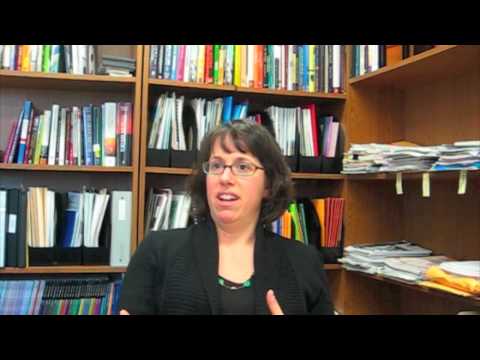 What do you think of our first e-news letter?
We really really really want to know what do you think of our first e-news letter? Any improvements? Changes? Likes? Dislikes? Be honest so that next time it is better!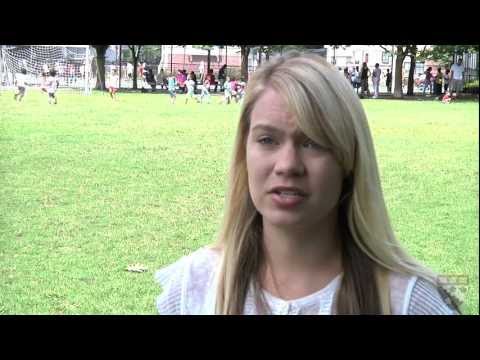 Policy Alerts on Foster Care! →
Policy Alerts:S.961 (Kerry) "Reconnecting Youth to Prevent Homelessness Act of 2011. Source: AB131 (Cedillo): Passes Senate Committee on Education 6/22/11 Source: Around the Capitol, 7/11/2011
When Should the State Cease Parenting? Evidence... →
This Chapin Hall Issue Brief discusses potential benefits of allowing foster youth to remain in care past age 18. (December 2007)Policy Alerts:
Youth Transitioning from Foster Care: Background,... →
This Congressional Research Service report summarizes the issues faced by young people when they leave foster care without safe, permanent families. (May 2008)
Review of State Policies and Programs to Support... →
This report by Chapin Hall addresses the findings of a national review of state programs for young people aging out of foster care. (2009)
Extending Foster Care to Age 21: Weighing the... →
Extending Foster Care to Age 21: Weighing the Costs to Government against the Benefits to YouthUnder the Fostering Connections to Success and Increasing Adoptions Act of 2008, the federal government will reimburse states for providing care beyond age 18 for Title IV-E eligible foster youth. This research by Chapin Hall analyzes the potential benefits and costs of allowing foster youth to remain in...
What Works for Older Youth During the Transition... →
This Child Trends fact sheet examines the role that programs for older youth can play in promoting positive development and subsequent self-sufficiency in adulthood. It synthesizes the findings from 31 rigorous evaluations of programs; all of the programs evaluated youth outcomes during the transition to adulthood (ages 18 to 25), pub programs varied in the ages of targeted youth. (March 2010)